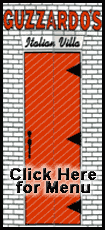 Determined not to get another title get away from him at Riviera, he hit 9-iron to 5 feet behind the hole for birdie on the par-3 16th, hit his biggest drive of the round on the par-5 17th to set up a two-putt birdie from 70 feet, then buried his demons on the 18th hole by making a 6-foot par to avoid a playoff with Steve Stricker.
Mickelson closed with a 1-over 72 to become only the fourth player to win in consecutive years at Riviera. It might have been three in a row if not for his sloppy bogey on the 18th hole two years ago, when he wound up losing in a playoff.
"I'll take a lot out of this," Mickelson said. "To make par on 18 when two years ago I didn't, that meant a lot to me."
Stricker closed with a 67 and was on his way to the range to get ready for a playoff when he saw Mickelson leave himself a tough par putt on the final hole, and stopped when he heard the cheer.
He had his chances. Stricker missed a 12-foot birdie putt on the par-5 17th that would have given him a three-shot lead at the time, then missed a 12-footer for par on the 18th.
It was the second time on the West Coast that Stricker had a chance to win. He had a three-shot lead at the Bob Hope Chrysler Classic until he was blown away by the raging desert wind, closing with a 77.
"It's just a little disappointing when you don't finish it off, or have the opportunity to finish it off," he said. "And I didn't."
But the real heartache belonged to Fred Couples.
A two-time winner at Riviera, his favorite golf course west of Augusta National, the 49-year-old had a chance for one last victory in his final full season on the PGA Tour. Couples was one shot behind when he fanned his approach to the 18th green and watched in disgust as it struck a eucalyptus tree. He finished with a bogey for a 69 to tie for third with K.J. Choi (69) and Andres Romero (70).
Couples learned earlier in the week that his estranged wife, Thais Baker, died Tuesday of breast cancer. They never divorced after splitting up nearly four years ago, and Couples said he is not welcome in their home in Santa Barbara.
"She was a nice person," he said. "She did everything she could to make it another month."
Mickelson finished at 15-under 269 and won for the 35th time in his career. It was the first time since the 2005 PGA Championship that he won a tournament without breaking par in the final round.
Lefty won for the 17th time on the West Coast, and it could not have come at a better time. He had failed to break the top 20 in his first three starts, missing the cut in Phoenix and making it on the number at Pebble Beach.
And while a victory should take care of any talk about a slump, this was one of his wildest wins yet -- 63-72-62-72.