Yet Wake Forest managed to twice close within two points in the final moments, the last coming when freshman Al-Farouq Aminu's alley-oop dunk from Johnson made it 80-78 with 7 1/2 minutes remaining.
Scheyer knocked down three free throws roughly 30 seconds later to start the decisive run in which Duke hit 6-of-7 attempts from the foul line. Henderson and Scheyer then capped the run by hitting 3-pointers about a minute apart, with Scheyer pushing it to 96-84 with 2:12 left.
Wake Forest didn't get closer than seven points the rest of the way.
Kyle Singler and Williams had 11 points apiece for Duke, which led by 20 before Teague hit his first field goal and went on to deny the Demon Deacons their first series sweep in 13 years while keeping them from their first win at Cameron Indoor Stadium since 1997.
Ishmael Smith scored 12 points and L.D. Williams added 10 for Wake Forest, which has lost four straight road games. Its last victory away from Joel Coliseum came at Clemson and propelled them to the second No. 1 ranking in school history.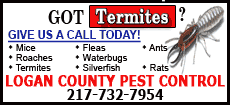 The following week, after the Demon Deacons were dethroned, they knocked Duke from the top spot with a 70-68 victory in which Henderson's turnover in the final seconds gave Johnson an opportunity to hit the game-winning shot with 0.8 seconds remaining.
The Duke junior made no such mistakes this time. He easily eclipsed his previous career high of 25 points set last month at Florida State and became the first Blue Devils player to score 30 since J.J. Redick in 2006 -- and Scheyer equaled the feat a few moments later.
Henderson was 11-of-15 shooting -- and hit 10 of his 11 attempts inside the 3-point arc -- while slicing his way through the Demon Deacons' defense for dunks and layups.