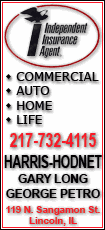 It is the first time a Cup driver has won the first two races of the season since Gordon did it in 1997 on the way to the second of his four championships.
"It's such a great team," Kenseth said. "I just thank these guys (on the crew). They gave me a great stop and got me in clean air and that's just a huge difference.
"Our pit stops started out great and then we had a bad one," he added. "I complained a little and then, all of sudden, we seemed to pick up three or four spots on every one after that."
Earlier in the race, Kenseth, who led a race-high 84 laps, got out ahead and Gordon caught and passed him on a long green-flag run. But, after the final restart on lap 216, Kenseth found a way to stay in front.
At that point, both Kenseth and Gordon were much faster than the rest of the field at the end. They steadily pulled away from the pack. But Gordon, like Kenseth winless last year, was unable to get to Kenseth's rear bumper and get a real run on the No. 17 Roush Fenway Ford.
"I thought he was going to pass us," Kenseth said. "Earlier, I had a good run and, in the middle of it, he just caught up, ran right by me and took off. I thought it was going to happen again.
"I could tell right away (the car) was better (after the last stop), but I honestly thought it was going to be too loose before it was over. I guess his car got a little too tight and was able to hang on there. (My crew) just made the perfect adjustment and I had the perfect pit stop."
Gordon, who has 81 career victories, hasn't won a points race since October of 2007 at Charlotte. But he did win a 150-mile qualifying race at Daytona, then ran strong and finished 13th last week in the rain-shortened 500.
"It was a lot of fun," Gordon said. "This is a new team and they showed it tonight. We've still got a little bit of work to do. I'm so excited on one side because we ran so well and we started out the season so great, but I'm still mad on the other side because I felt like we had what it took to win tonight."
It was Kenseth's 18th career victory and third on the 2-mile Auto Club Speedway oval. It was also the fifth straight February victory here for team co-owner Jack Roush.
Both Kenseth and Roush gave a lot of the credit for the fast start to Drew Blickensderfer, who became crew chief of the 17 over the winter.