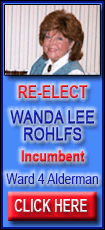 Benson reported to camp as a non-roster invitee. The Rangers, who are looking to add depth to their rotation, worked out Benson earlier in the week.
"I'm not really paying attention to the minor league side of things," the 34-year-old Benson said. "My goal and mindset is totally set on making this big league team."
Benson last pitched in the majors in 2006, going 11-12 with a 4.82 ERA for Baltimore. He has a career record of 68-73 with a 4.34 ERA with the Pirates, Orioles and Baltimore Mets.
He missed the 2007 season after having surgery to repair a torn right rotator cuff. He was 1-4 with a 5.52 ERA last year in 11 starts for Lehigh Valley, the Philadelphia Phillies' Triple-A affiliate. The Phillies released him on Aug. 30.
"I paid my dues last year," Benson said. "I have nothing in the back of my mind that says I'm going to go to the minor leagues. I just want to get to the big leagues and back to the way I was before the surgery."
Manager Ron Washington had said at the start of camp that he felt the rotation was set. That group is led by Kevin Millwood and Vicente Padilla with Matt Harrison, Scott Feldman and Brandon McCarthy projected to follow after that. But if Benson can prove he's healthy, he has a chance to break in.
"I had some good conversations with the team and them kind of conveying to me that if I go out there, and as long as I don't blow up on the mound, I have all the chance in the world to make the rotation," he said. "I'm not paying attention to all the competition with other guys. My goal is to make the team."
Benson said he is "without a doubt 100 percent."
"It's been so long since my shoulder has been feeling this good," he said. "I've put in a lot of hard work the last two years just to get to this point, especially over the last three months leading up to spring training."