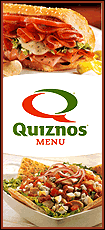 On his back, that blue No. 24, outlined in teal. It's the number with which he became a superstar in Seattle but hadn't worn in nine years.
"I thought about wearing 45, like Mike," Griffey jokingly said of his pal Michael Jordan, who once resumed his NBA career while briefly wearing that unfamiliar number. "But that didn't work."
Everything else did on a Saturday that rejuvenated the Mariners and all of Seattle.
The 39-year-old slugger thought to be fading to retirement last year looked revitalized, like it was 1989. Junior was "home" again. Back at his old, corner locker for spring training. Back where his career began as a 19-year-old with a grin and a backward cap 20 years ago.
"I knew exactly where I was going. I think I know this clubhouse better than most people here," baseball's active leader with 611 home runs said with a laugh.
In that clubhouse, he cracked up awed Mariners teammates -- some nearly half his age. Then came a formal, superhero's welcome of a news conference.
It began with Griffey looking uncomfortable, laughing nervously behind his hand with his head bowed. It ended with him zinging jokes around the room.
"You always want to start and end your career with the same team," he said. "Not saying that this is the end of my career, but it's an opportunity to do what I said I was going to do. And that's come back here."
The son of former Reds hitter Ken Griffey Sr. said of Seattle: "I was pretty much raised in Cincinnati. But I grew up here."
He later hit in an indoor cage for 12 minutes, with rookie manager Don Wakamatsu pitching. His first workout with the Mariners comes Sunday morning.
He called the nine years since he's left "a little rough sometimes" because of injuries that have derailed a still-outstanding career.
He missed time in Cincinnati with injuries to his shoulder, hamstring, quadriceps, ankle and foot. Then after he was traded to the Chicago White Sox last July, Griffey had arthroscopic knee surgery. Many thought his career was finished.
The Mariners are banking on him being as healthy as he was in 2007, when he hit 30 home runs and had 93 RBIs with the Reds.
Asked what he expected from himself at age 39, Griffey looked to his right at Wakamatsu and joked: "I figure that I should start off in the leadoff spot, just move Ichiro down ...
"No, I may not hit 50 (home runs), I may not hit 40. I may not hit 30," he said. "But I can move runners over, do the little things it takes to win.
"My dad had three rings. I want one."
Griffey took the advice of legends Willie Mays and Hank Aaron while he weighed similar offers from Atlanta and Seattle this week. He said you can't think of baseball in San Francisco without thinking of Mays, you can't think of Atlanta without Aaron.
When asked if he wants people to think "Griffey" when they think of Seattle, he said: "This is a step in the right direction."
He is the Mariners' career leader in home runs (398), single-season home runs (56, twice) and slugging percentage (.569). He trails only Edgar Martinez in team history in games played with 1,535.