Sentiment was buoyed somewhat by reports slumping banking giant Citigroup, which has already taken billions in government aid, was nearing a deal to give the U.S. an ever bigger ownership stake, as much as 40 percent. Combined with more bailout measures in Britain and shake-ups at European banks, the agreement lifted some financial shares in Japan and elsewhere.
But most investors appeared to be holding back as the onslaught of negative news about the global economy showed no signs of letting up.
The recession's toll on the world's largest companies widened Thursday as Royal Bank of Scotland and General Motors Corp. reported billions more in losses.
And in Asia Friday, figures showed that Japan's industrial production plunged a record 10 percent in January from December as manufacturers continued to slash output. Household spending and retail sales also fell. India's economic growth sputtered to a worse-than-expected 5.3 percent in the last quarter from the previous year.
Until there was evidence sweeping government measures to jump-start the global economy were starting to take effect, equities markets were likely to remain lackluster, traders said.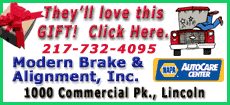 "Confidence remains really beaten up," said Miles Remington, head of Asian sales trading at BNP Paribas Securities in Hong Kong. "Internationally the picture is very negative. A lot of people are very happy to be sitting on the sidelines."
The Nikkei 225 stock average rose 110.49 points, or 1.5 percent, to 7,568.42 -- but finished the month down nearly 4 percent to extend this year's losses to almost 15 percent.
In Hong Kong, the Hang Seng pulled back 83.37 points, or 0.7 percent, to 12,880.89 in a back-and-forth session. South Korea's Kospi rose 0.8 percent to 1,063.03.
Elsewhere, China's Shanghai benchmark dropped 1.8 percent, wrapping up the market's worst week this year, as enthusiasm over government stimulus measures waned.
India's slumping economic growth figures sent the country's main index down 0.7 percent. Singapore sank, Taiwan gained.