CLASSIFIED ADS
---
PUBLISHER'S NOTICE
Federal and state laws prohibit employment advertisements that express a discriminatory preference on the basis of race, age, sex, color, national origin, religion, handicap, or marital status.
Lincoln Daily News will not knowingly accept advertising for employment which is in violation of these laws. Our readers are informed that employment offerings advertised are available on an equal opportunity basis.
---
Web Programming: Part-time. Flexible Hours. HTML, Dot net, and SQL required. Send resume to Pam Sheley (psheley@adi.org)

Send a link to a friend
---
Part-time carpenter: MUST HAVE CLEAN DRIVING RECORD. Drug-free environment. 217-735-4117.

Send a link to a friend
---

LPN/RN

Every other Fri. and Sat.
2pm-10pm, apply in person,
Ask for Christy

Maple Ridge Care Centre
2202 N. Kickapoo St.

Send a link to a friend
---
Making a Difference at
The Christian Village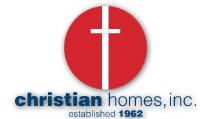 We are looking for enthusiastic, energetic, and outstanding individuals to provide compassionate care to our residents. Join our team today!

CNAs,
2:00pm - 10pm (Full Time or Part Time)

LPNs,
3:00pm-11pm, 11pm-7am
(Full Time or Part Time)
$ Sign on Bonus of $1,500.00 $

Send resumes or apply in person at:
THE CHRISTIAN VILLAGE
1507 Seventh St.
Lincoln, IL 62656
Fax: 217-732-8686
Email: careers@christianhomes.org
Another Quality Christian Homes
Senior Care Community
EOE M/F/D/V

Send a link to a friend
---
CNA
Full Time/ Part Time,
2-10 p.m.
RN or LPN
Part Time, 2-10 p.m.
Excellent benefits, shift differential, excellent working environment.
Stop by to complete an application.
1120 N. Topper Dr., Mt. Pulaski. 217-792-3218

Send a link to a friend
---
RN or LPN: 2-10pm RN or LPN; excellent pay, benefits apply in person at: St. Clara's Manor, 200 5th St. in Lincoln

Send a link to a friend
---
Are you underemployed? Thinking about a new career? Here's your chance to make a change! MWCI, an area leader in machining, welding and tube bending, is seeking highly motivated individuals for second and third shift positions. Openings currently exist for:
Experience preferred, but we are willing to train the right people. In addition to our attractive benefit plan, we offer a competitive hourly rate. Qualified applicants apply at: MWCI, 70 Commerce Dr., Morton, IL or e-mail opportunities1@mortonwelding.com.

Send a link to a friend
---