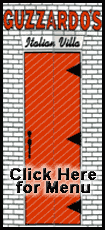 American consumers -- spooked by vanishing jobs, sinking home values and shrinking investment portfolios have cut back. In turn, companies are slashing production and payrolls. Rising foreclosures are aggravating the already stricken housing market, hard-to-get credit has stymied business investment and is crimping the ability of some consumers to make big-ticket purchases.
It's creating a self-perpetuating vicious cycle that is causing the economy to deteriorate at a rapid pace. The country is suffering through the worst housing, credit and financial crises since the 1930s.
The Commerce Department is set to release a report Friday expected to show the economy contracted at a pace of 5.4 percent in the October-to-December quarter. If economists are correct, the updated reading on gross domestic product, or GDP, would show the economy sinking faster than the 3.8 percent annualized decline the government first estimated a month ago. GDP measures the value of all goods and services produced within the United States and is best barometer of the country's economic health.
"The economy kind of fell off a cliff and unleashed all of these negative downward spirals that are feeding on each other and still are," said Bill Cheney, chief economist at John Hancock Financial Services.
The new projected GDP figure -- like the old one -- would mark the weakest quarterly showing since an annualized drop of 6.4 percent in the first quarter of 1982, when the country was suffering through an intense recession.
Looking ahead to the current January-to-March quarter, economists believe it is also shaping up to be quite weak, with many projecting an annualized drop of 5 percent. Given the dismal state of the jobs market, some economists believe an even sharper decline in first-quarter GDP is possible.
"It doesn't appear as if the free-fall in the economy has slowed down at all," said Stuart Hoffman, chief economist at PNC Financial Services Group. "So far, there is no net."
Many predict the economy will continue to shrink in the April-to-June quarter -- though not as deeply -- by around a 1.7 percent pace.
To jolt life back into the economy, President Barack Obama recently signed a $787 billion recovery package of increased government spending and tax cuts. The president also unveiled a $75 billion plan to stem home foreclosures and Treasury Secretary Timothy Geithner said as much as $2 trillion could be plowed into the financial system to jump-start lending.