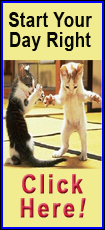 The market was also waiting for news that Citigroup Inc. has reached a deal for the government to significantly boost its ownership of the bank. Overseas markets rose in part on anticipation of a Citi announcement.
Expectations for the Commerce Department's reading on the gross domestic product are low but investors are eager for insights into how badly the economy stumbled so they can better assess where things stand now. A much-worse performance could upend investors hopes that the economy will begin to show signs of improvement by the end of this year.
Wall Street expects the department to report that the economy contracted at a pace of 5.4 percent from October through December. The government estimated a month ago that GDP fell at an annualized pace of 3.8 percent.
It would mark the worst showing since an annualized drop of 6.4 percent in the first quarter of 1982, when the country was enduring another intense recession.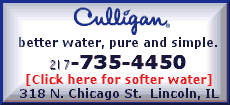 The report is due at 8:30 a.m. EST.
Investors are worried that the economy's troubles will worsen as consumers and businesses continue their retrenchment and pare spending. Washington is hoping the recently enacted $787 billion economic recovery plan will help revive spending and confidence.
Ahead of the report, Dow Jones industrial average futures slipped 13, or 0.18 percent, to 7,165. Standard & Poor's 500 index futures were unchanged at 752.00, while Nasdaq 100 index futures rose 3.00, or 0.26 percent, to 1,135.25.
A Citi deal with the government would require changes to the banking giant's board and other conditions, according to a person with knowledge of the discussions who spoke on condition of anonymity because a deal hasn't been officially announced.
The government's stake in the company could jump to 40 percent from less than 8 percent now, the source said.