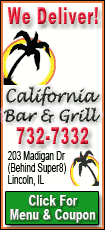 Benchmark crude for April delivery fell 64 cents to $44.58 a barrel by midday in Europe on the New York Mercantile Exchange. The contract jumped $2.72 on Thursday to settle at $45.22.
Oil prices have rebounded from below $35 last week on early evidence that the drop in U.S. crude demand may be stabilizing. Government data earlier this week showed that gasoline demand was up 1.7 percent from the same period last year.
"Most of the strengthening demand development can be attributed to lower pump prices, which has encouraged more driving," said Vienna's JBC Energy.
The U.S. Energy Department on Wednesday said crude inventories rose 700,000 barrels for the week ended Feb. 20, less than the 3.5 million barrel build-up analysts expected. While inventories rose, the trend appears to be slowing. Last week the government reported inventories fell slightly.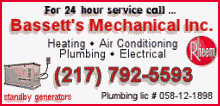 "All we've had is doom and gloom on the economic front. Now we're seeing U.S. demand up a little bit, and that's convinced people to get back into the market," said Gerard Rigby, an energy analyst with Fuel First Consulting in Sydney. "There was a little bit of overreaction, hence the profit-taking we're seeing today."
Dismal economic news reflecting the worst recession in decades still weighs on oil prices. The government reported Thursday that new jobless claims rose again and the number of Americans continuing to receive unemployment benefits has topped 5.1 million.
The Labor Department said first-time requests for unemployment benefits jumped to 667,000 from the previous week's figure of 631,000.
"There's probably too much bad economic news out there to let prices break out," Rigby said.
OPEC will likely announce a production cut of about 1 million barrels a day at the group's next meeting on March 15, adding to 4.2 million barrels a day of output reductions the 13-member cartel has pledged since September, Rigby said.