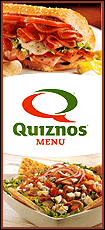 Louis Amundson scored a career-high 20 as the Suns outscored the Raptors in the paint by a remarkable 90-36. Matt Barnes added 18. Grant Hill had 14 points and 12 assists, just two shy of his career high set 11 years ago for the Suns, who were without Steve Nash for the second straight game with a sprained right ankle.
Toronto decided against double-teaming Shaq most of the night, and the results were disastrous for the Raptors in their 10th straight loss to Phoenix, whether the defender was Andrea Bargnani, Chris Bosh or Jake Voskuhl, who fouled out in eight minutes.
O'Neal, who also had 11 rebounds, sealed the victory by scoring all of the Suns' points in a 10-2 run that gave Phoenix a 120-102 lead with 5 minutes to play. He left the game to a thunderous ovation with just under 2 minutes remaining.
The Suns took control with a 21-8 surge that started in the third and carried over to the fourth. Phoenix scored the last seven in the outburst, capped by Jason Richardson's 3-pointer that made it 106-95 with 9:53 to play.
Matt Barnes' dunk on a lob pass from Hill capped a 10-0 run that gave Phoenix a 66-54 with 1:46 left in the first half. But the Raptors scored the next 11 over the final 1:06 of the quarter. Jason Kapono's 3-pointer from the corner with 19.8 seconds left cut Phoenix's lead to 68-67 at the break.
There were 10 lead changes in the third quarter, with the Suns up 96-90 entering the fourth.
Notes:@ Suns fan Rhett Brown of Seattle won $77,777 from a local casino by making an underhand, two-handed shot from half court during a timeout midway through the second quarter. ... Phoenix is 3-5 without Nash this season. ... Hill is the only Suns player to appear in every game this season. ... The Suns are 5-2 since Alvin Gentry took over as coach.