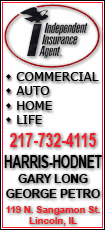 The Browns received a second-round pick this year and a fifth-round selection in 2010 for Winslow, whose stay in Cleveland was marked by brilliance, injuries and controversy.
An All-American at Miami, where his infamous postgame "I'm a soldier" rant shaped outside opinion of him, Winslow missed most of his first two NFL seasons with injuries. He nearly killed himself in a motorcycle accident, but came back and showed flashes of fulfilling his Hall of Fame pedigree.
Winslow squabbled with Cleveland's front office this past season. He was almost always hurt, but he almost always played.
Back in Florida, he's ready for a new beginning.
"Cleveland was great to me," he said in Tampa. "I had a great time playing with Braylon Edwards, Brady Quinn. I'm going to miss those guys. But it's also a new opportunity. I've played with some of the guys on this team - Jeff Faine, Antonio Bryant, Luke McCown. I'm as happy as can be. I'm healthy."
Winslow will be reunited in Tampa with Alfredo Roberts, his tights ends coach in Cleveland the past two seasons.
With the Browns, Winslow had 219 catches for 2,459 yards and 11 touchdowns. He matched Hall of Famer Ozzie Newsome's club record with 89 receptions in 2006 and made 82 in 2007, earning him a Pro Bowl spot. He played in 44 games, but he missed 36 because of injuries.
There had been speculation that Cleveland's new management team of Mangini and general manager George Kokinis would deal Winslow for draft picks - the Browns only had four in the '09 draft before the deal - so it was not completely surprising they cut ties with the 25-year-old in a blockbuster move on the first day of free agency.
"The Cleveland Browns thank Kellen for his contributions to this organization over the past five years," Kokinis said in a statement. "We appreciate his passion for the game and wish him success in Tampa Bay. The draft picks we have obtained through this deal will give us greater flexibility as we look to infuse more talent and create competition and depth on this football team."
Winslow's acquisition continues a busy week for the Buccaneers. Tampa Bay cut linebacker Derrick Brooks, an 11-time Pro Bowler and former NFL Defensive Player of the Year; wide receivers Joey Galloway and Ike Hilliard; running back Warrick Dunn; and linebacker Cato June in moves to save more than $10 million in salary cap space.
Winslow gives Tampa Bay a versatile offensive weapon. His size and speed make him difficult to defend, but it's unclear who will throw him the ball. Jeff Garcia is not expected to be re-signed, which currently leaves only Brian Griese and Luke McCown - drafted by the Browns the same year as Winslow - to battle it out for the starting job.