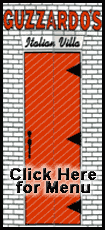 The 28-year-old Scott will make $27 million during the first three years of the contract, agent Harold Lewis told The Associated Press.
"These guys really pursued me hard," Scott said in a statement released by the team. "They picked me up from my house early in the morning and really let me know they care, they are serious and they are committed to winning."
Scott is reunited with Rex Ryan, who left Baltimore after four years as the Ravens' defensive coordinator to become coach of the Jets.
"The opportunity to play under coach Ryan again was huge," Scott said. "I've made it no secret how big a role he has played in me taking the steps from being an undrafted rookie free agent to where I am today. I wanted to keep that chemistry going.
"It's been so successful that I didn't want to lose that magic."
Scott, Ryan and defensive coordinator Mike Pettine killed time while waiting for the deal to be completed by taking a trip to a mall near the Jets' training facility.
"We just looked around and things like that, and nobody recognized anybody," Ryan said with a laugh.
Guard Brandon Moore also agreed to return to New York for a $16 million, four-year deal, a person familiar with the terms said on condition of anonymity because the team hadn't announced the contract.
New York cut Moore on Thursday, but opted to bring him back when Pittsburgh left guard Chris Kemoeatu turned down an offer from the Jets and re-signed with the Steelers.
Jets general manager Mike Tannenbaum would only say they were "close to signing" Moore and fullback Tony Richardson, who helped pave the way for Thomas Jones to lead the AFC in rushing last season.
Scott ranked second on the Ravens in tackles last season and will join promising David Harris as speedy, playmaking linebackers in New York's 3-4 defensive scheme.
"We added The Mad Backer today," Ryan said. "What you've seen him do and accomplish in Baltimore, I think is just the tip of the iceberg. ... He's called The Mad Backer because he basically hates the guys in the other color jerseys."
Scott was a major part of a Ravens defense that ranked No. 2 overall and helped Baltimore reach the AFC championship against Pittsburgh. Scott was believed to be the Jets' No. 1 target this offseason, despite former teammates Ray Lewis and Terrell Suggs - franchised by Baltimore - also being free agents.
"I think he's going to be more effective with this Jets defense because we're going to have some flexibility with him and David that, quite honestly, we never really had with Ray," Ryan said. "That's not taking anything away from Ray, but Ray was always the MIKE backer and I think now we can switch Bart and David in and out and it's going to give some identification problems to offenses."
Despite signing Scott, the Jets wouldn't completely rule out also signing Lewis.