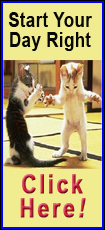 And my guess is this year's success is a pretty tasty tonic for the coach who has dodged the haters at almost every turn the past couple of seasons. Illinois stands at 11-5 in the Big Ten and I can't imagine anyone coming close to Weber for conference coach of the year honors. While he won't win it, he should also be in the conversation for the national coach of the year award (and don't throw up, but the early favorite for the national honor is probably former Illini coach Bill Self).

This topic got us thinking -- and that is always a dangerous proposition -- and we've tried to nail down what we think are the best coaching efforts at Illinois over the last three decades.

Immediately, most fans think of the two Final Four seasons -- the Flying Illini of 1988-89 and the Dee, Deron and Luther squad from 2004-05. And I can't argue with the success Lou Henson and Bruce Weber enjoyed during those storybook seasons. However, both those teams were ridiculously loaded and rolled to record seasons. Did the coaches perform well on the sidelines during these seasons? Of course they did. But should we chalk them up as one of the five greatest coaching efforts during the past 30 years? We're not so sure.
Below is our list -- the five best coaching efforts as we remember over the past three decades. Our list is of course 100 percent subjective -- it's our list, we like it and we're sticking with it. Can you agree to disagree? Of course -- in fact, we'd love to hear from you. We're not ranking these one through five, but we think each season showed extraordinary effort and results from the coaching staff and especially the head coach.
___
1983-84
Coach -- Lou Henson
Starting lineup -- Doug Altenberger (so); Bruce Douglas (so); Quinn Richardson (sr); George Montgomery (jr); Efrem Winters (so)
Most experts thought the Illini were in big trouble before the '83-84 season even began because of two player losses: First, all Big-Ten guard Derek Harper declared hardship during the spring of '83 and gave up what would have been his senior year at Illinois. Then in the fall, bad news arrived on the injury front during the preseason, when 6-foot-9 small forward Anthony Welch was lost for the year. Illinois would not have much depth and would be forced to replace Welch with 5-foot-11 guard Quinn Richardson. Little did we know what joy this season would bring fans in the land of orange and blue.
Playing three guards before almost anyone was, Illinois went 26-5 on the year, shared a conference title with Purdue while going 15-3 and advanced all the way to the Elite Eight. Illinois' five losses in '83-84 were by a combined 16 points as Illinois was led by their trio of super sophomores: Altenberger, Douglas and Winters. Illinois played the longest game in school history -- beating Michigan in an amazing four overtimes at the Assembly Hall -- and started what would a dominating win streak against rival Missouri in St. Louis.
The two most memorable games of the year might have been the two losses to Kentucky. Illinois lost by two on Christmas Eve in Champaign in a game where local high school officials were forced into duty because the weather prevented the scheduled referees from arriving. And who can forget the Elite Eight robbery at the Wildcats on their home court, Rupp Arena. That game changed the NCAA tournament forever, as teams were no longer allowed to play tourney games on their home courts.
___
1990-91
Coach -- Lou Henson
Starting lineup -- Rennie Clemons (fr); Larry Smith (sr); Andy Kaufmann (jr); Deon Thomas (fr); Andy Kpedi (sr)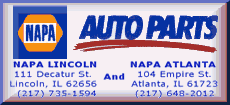 Like '83-84, the atmosphere going into '90-91 was less than ideal. Just 19 months from the "Battle to Seattle" Final Four trip, Illinois' program appeared to be imploding. At the conclusion of the previous season, Illinois lost Marcus Liberty a year early to the NBA. Then, super recruit Jamie Brandon didn't make it through the summer bridge program and thus was not admitted to the university. And in November, just days before the games would begin, the NCAA dropped the hammer -- no postseason play for Illinois in '90-91 due to infractions that were never proved. The quote -- "just because we can't prove it doesn't mean it didn't happen." And yes, this did happen in America, in case you were curious.
The season started with a 27-point loss to Nebraska and a double-digit loss to UIC in the first four games, and fans were running for cover. Illinois started to build momentum, however, closing the nonconference season with six straight wins, including the famous "Rennie Clemons dunks on Shaq" game against LSU just before Christmas. Kaufmann beat Missouri himself with 33 points in St. Louis, and Illinois won on the road at Memphis State.
The Big Ten featured two top-five teams in '90-91: Indiana and Ohio State -- and Illinois was swept by both squads, and Michigan State as well. However, despite all the adversity, Illinois went an incredible 11-1 against the rest of the conference. With great scoring from Kaufmann, strong play from freshmen starters Clemons and Thomas, and the fifth-year senior leadership by Alton's Larry Smith, Illinois won several games on the road in tough venues like Iowa, Michigan, Minnesota and Purdue -- going 5-4 on the road in conference games. A year that started so poorly for Illinois ended with what many consider Lou Henson's best coaching effort at Illinois.
___
1997-98
Coach -- Lon Kruger
Starting lineup -- Matt Heldman (sr); Kevin Turner (sr); Jerry Hester (sr); Brian Johnson (sr); Jerry Gee (sr)
Lon Kruger's second squad at Illinois featured a rarity in college basketball -- five senior starters. However, this was a team without a star -- no Dee Brown or Kiwane Garris or Deon Thomas -- just five guys who relied on each other and became the epitome of team basketball. An 8-5 nonconference start was less than exciting, and losses to St. John's, St. Louis and Missouri left fans wondering if a .500 record was possible during the Big Ten season.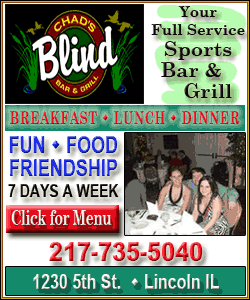 Illinois beat Indiana at home by two to start the New Year and went on the road and blew out No. 11 Iowa and Northwestern before losing to Purdue and Michigan. Kruger's senior five then ran off seven straight victories, including a 21-point beat-down of Michigan State at the Assembly Hall. Illinois found themselves sitting on top of the conference at 10-2 with a big road game at Purdue. Illinois lost to the Boilers by three but closed out the conference race with three straight wins -- the final game being the famous "Bob Knight-Ted Valentine" game at Bloomington. Illinois finished 13-3 and got help from Purdue on the last day of the year to finish in a first-place tie with Michigan State.
The postseason wasn't kind to Illinois in '97-98 -- Illinois went 1-1 in the inaugural Big Ten tournament at Chicago and went 1-1 in the NCAAs, beating South Alabama and losing to a talented Maryland team out West in Sacramento. However, Heldman, Turner, Hester, Johnson and Gee formed a unit most Illini fans fell in love with. Tragedy would strike just a couple of years later, when Heldman and his father, Otis, were killed in an auto accident in suburban Chicago. However, the Matt Heldman legacy lives on with the "Matto" hustle chart and the annual Matto Award.
___
2003-04
Coach -- Bruce Weber
Starting lineup -- Dee Brown (so); Deron Williams (so); Luther Head (jr); Roger Powell (jr); James Augustine (so)
This season began with mourning in the land of Lincoln -- Illinois' rising star coach Bill Self couldn't resist the school somewhere over the rainbow, and SIU's Bruce Weber was brought in as Illinois' fourth head coach in eight years. The cupboard was far from bare, as three super sophomores were ready to fly, after each starting as freshmen. Illinois went 9-2 nonconference in the fall of '03 but melted down in New York City against Providence and then lost Deron Williams to a broken jaw in mid-December.
The conference season began with a 3-3 run, including a 10-point loss at Northwestern and a 20-point defeat at Wisconsin. Illinois was underachieving, and many in Illini country were convinced Weber needed to go -- and go soon. The Internet message boards were out of control, and even Weber must have wondered if life in Champaign was worth all the garbage.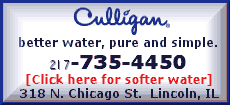 However, Illinois promptly began to do what seemed unlikely -- win -- all the time. A close win on the road at Indiana (thank you, Nick Smith) was the first of 10 straight wins to close out the conference season, and Illini concluded the regular season run with wins at Purdue and at Ohio State to win the conference title outright for the time since 1952. Somehow Bill Carmody of Northwestern won coach of the year, but Weber righted a ship that seemed impossible to correct.
Illinois advanced to the title game of the conference tourney for the second straight season before losing to Wisconsin and made it to the Sweet 16 before losing to Dick Vitale's Duke Blue Devils. Illinois beat Cincinnati by 24 points at Columbus during the second round of the NCAAs for the first-ever win against a higher-seeded team in school history.
___
2006-07
Coach -- Bruce Weber
Starting lineup -- Chester Frazier (so); Rich McBride (sr); Warren Carter (sr); Brian Randle (jr); Shaun Pruitt (jr).
Go ahead -- fire up on us -- I know what you are thinking. How in the world could we consider the season where so much went wrong on and off the court to be a great coaching job? After all, didn't Illinois lose double-digit games? Didn't Illinois have a bevy of off-the-court embarrassments related to alcohol and automobiles? Shooters Rich McBride and Jamar Smith each missed several games due to suspensions, and Illinois faced heckling on the road at almost every turn.
Despite the distractions, Weber-someone coached up 23 wins, an appearance in the Big Ten tournament semifinals and an eighth straight trip to the NCAA tournament. Illinois beat Missouri for the seventh straight time, didn't lose to any in-state schools and somehow mustered a winning Big Ten season. Will '06-07 go down in the record books as a season to remember? Not so much. But Weber did a great job overcoming adversity both on and off the court and kept a team together that could well have quit and moved on.
___
So what will the conclusion of 2008-09 bring for Illinois and their excellent coach, Bruce Weber? We are hoping for several more wins, a deep tourney run and well-deserved coaching honors. But regardless of what the geniuses say and write, we're pretty sure Weber's effort ranks with the best at Illinois over the past 30 years.
[By GREG TAYLOR]