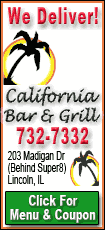 "This is where I wanted to be, and my family loves Nashville," Collins said. "It is just part of the process. Free agency comes about, and there are lots of talks and rumors. At the end of the day, this is where I want to be, and I am happy it worked out."
Coach Jeff Fisher had said he wanted the 36-year-old veteran back. Collins had said he wanted to play again in Tennessee.
"Kerry did a great job for us last year stepping back into the starting role," Titans general manager Mike Reinfeldt said in a statement. "He has veteran leadership, tons of game experience and we expect him to continue to play at a high level for us."
The Titans had tried to keep Haynesworth but failed to reach a long-term deal before last July's deadline after tagging him as their franchise player for 2008. To get him into training camp, they agreed to include incentives that allowed their No. 1 pick of 2002 to test free agency, and he met each with a career-high 8 1/2 sacks and a second Pro Bowl berth.
Reinfeldt met with Haynesworth's agent at the NFL Combine last weekend, but the general manager said the Titans were unable to bridge "large gaps."
"He is obviously a great player, and we were willing to make him the highest paid defensive tackle in NFL history and among the top paid defensive players in the league. Our job this offseason will continue to be improving the roster in a number of areas," Reinfeldt said in a statement.
That meant turning attention to the top opening on offense, and the Titans announced they had a deal with Collins by midafternoon. The two-year deal is worth approximately $15 million, according to a person familiar with negotiations who requested anonymity because the team did not release the terms.
And yes, Collins is expected back as the starter ahead of 2006 NFL Offensive Rookie of the Year Vince Young.
"If he comes back, for all intents and purposes, he's our starter, and Vince waits," Fisher said before the start of free agency.