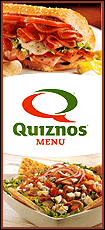 The injury has been bothering Sizemore for about a week and he has been considering not playing in the WBC. He had been scheduled to leave training camp on Sunday and join the American team in Clearwater, Fla.
Sizemore played in the Indians' first two Cactus League games, but the leg bothered him slightly while stealing a base on Thursday. He told Indians manager Eric Wedge Friday morning that he thought it was best he remain in camp. The Indians then informed representatives of the U.S. team.
Sizemore batted .268 with 33 homers, 90 RBIs and 38 steals last season.