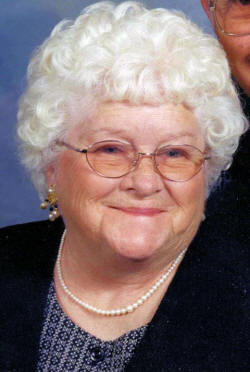 Betty Murphy
Send a link to a friend
[January 02, 2009] CHESTNUT -- Betty J. Murphy, 78, of Chestnut, died Wednesday, Dec. 31, 2008, at 5:40 p.m. at St. John's Hospice in Springfield.
Visitation will be 2-5 p.m. Sunday at Fricke-Calvert-Schrader Funeral Home in Mount Pulaski.
Her funeral will be at 10:30 a.m. Monday at Mount Pulaski Christian Church, with Jeremy Thomason and Roger Murphy officiating.
Burial will be in Laenna Cemetery, Chestnut.
Mrs. Murphy retired from Kaiser Agricultural Chemical Plant, where she worked with her husband, Bunnie, as fertilizer plant secretary for 25 years.

She was born June 6, 1930, in rural Gays, Ill., to Thomas Clarence "Tom" and Martha Jane "Jennie" Elder Young. She married Bunnie L. Murphy at Gays on Sept. 12, 1947. He preceded her in death on Dec. 8, 2006.

She is survived by three sons, Roger L. (and Rexanna) Murphy of Oklahoma City, Okla., Alan R. (and Maryan) Murphy of Chestnut and Gregory L. Murphy of Chestnut; 11 grandchildren; and 18 great-grandchildren.

She was also preceded in death by four brothers and three sisters.

She was a member of Mount Pulaski Christian Church, Chestnut-Beason American Legion Post Auxiliary and Chestnut Fire Department Auxiliary. She served as Aetna township clerk for 12 years and as a voter registrar for 30 years. She was co-chairman for the Chestnut Geo-Center Committee and secretary of the Chestnut-Beason Water Board. She was also a member of the Chestnut Ding-A-Lings Kitchen Band.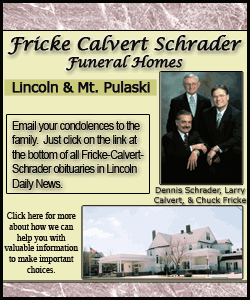 She graduated from Sullivan High School in 1948.
Memorials may be made to the Chestnut Rescue Squad or Mount Pulaski Christian Church.
Click here to send a note of condolence to the Murphy family.