C. Ellsworth 'Brownie' Brown
Send a link to a friend
[January 23, 2009] BEASON -- C. Ellsworth "Brownie" Brown, 94, of Beason, died Wednesday, Jan. 21, 2009, at Abraham Lincoln Memorial Hospital.
Visitation will be 5-8 p.m. Sunday at Holland Barry and Bennett Funeral Home. His funeral will be at 10 a.m. Monday at the funeral home, with Michael P. McCuskey officiating.
Burial will follow in Harmony Cemetery, rural Beason.

Mr. Brown was a baseball scout for more than 50 years. He scouted for the Chicago White Sox, Kansas City Royals, Washington Senators and Minnesota Twins for more than 25 years.

He was born July 17, 1914, in Beason to Cecil and Olive Bumcrots Brown. He married Mable Azbill on May 27, 1936, in Hamilton, Ohio. She preceded him in death on Oct. 31, 1998.

He is survived by three cousins, Marjorie DeVore of Clinton, Jim Trowbridge of Beason and Harriet Obits of Lincoln. He is also survived by his caretakers and friends, Carla Hutchison and Tera Walters, both of Beason.

Brownie was responsible for signing baseball greats such as Kirby Puckett and Bill Madlock, as well as hundreds more players. He was the self-proclaimed oldest living baseball scout in the United States. During his scouting time he received two World Series of Baseball rings from the Minnesota Twins, in 1987 and 1991. In 2005 he was inducted into the Baseball Scouts Hall of Fame.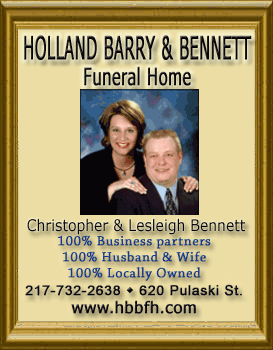 He was a remarkable man who enjoyed the game of baseball, but more importantly he enjoyed the people he was able to touch because of the game.
Memorial donations may be made to the Lincoln Pony Association in care of the Lincoln Park District and will be accepted at the funeral home.
Click here to send a note of condolence to the Brown family.