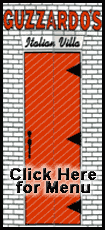 MLB Network president Tony Petitti scheduled a conference call to make the announcement.
Casey played in the major leagues from 1997-2008, hitting .302 with 130 homers and 735 RBIs for Cleveland, Cincinnati, Pittsburgh, Detroit and Boston. His best seasons were with the Reds, his team from 1998-2005.
He had a career-best 99 RBIs in 1999 and 2004, hitting 25 homers in 1999 and 24 in 2004. He made his only World Series appearance in 2006 with the Tigers, who lost to the St. Louis Cardinals.