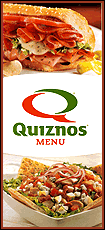 Eagles trainer Rick Burkholder told The Philadelphia Inquirer and Daily News on Thursday that Johnson was diagnosed with melanoma skin cancer on Monday at Pennsylvania Hospital. Burkholder said Johnson has begun radiation treatments at Bryn Mawr Hospital.
Burkholder said Johnson has a bone tumor in his back, in the same area where skin cancer was diagnosed in 2001.
He said Johnson, defensive coordinator under coach Andy Reid for 10 years, has cancer in some other areas of his body, but did not elaborate.
No surgery is scheduled for Johnson and he intends to continue coaching, Burkholder said.