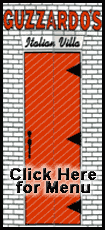 It was Washington State's fifth straight win over the Sun Devils, who haven't beaten the Cougars since March 4, 2006. The Sun Devils came into the game having won four of five and 12 of 14.
Arizona State shot 19-of-51 from the field (37 percent), including 8-of-29 in the second half.
Thompson hit his first seven 3-point attempts, the last of which gave the Cougars a 41-39 lead with 13:13 left. He missed two of the next three from 3, but DeAngelo Castos' follow with 5:48 left gave Washington State a 51-45 lead. Taylor Rochestie hit a 3-pointer with 2 seconds left on the shot clock to give the Cougars a 54-49 lead with 3:33 left.
Rihards Kuksiks, the nation's leading 3-point shooter at 47 percent, missed his eighth in 10 tries just 30 seconds later and Arizona State never got closer.
The Cougars made seven free throws in the final minute to secure the win.