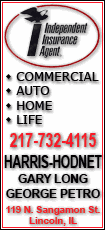 Dominique Keller had nine points for Illinois, which missed eight straight 3-pointers to start the game and shot 7-for-28 overall in the first half.
After losing soundly at home to the Big Ten's two other top teams, Michigan State and Purdue, the Gophers gutted out their biggest victory of the conference season by outrebounding the Illini 44-29 and getting a hand in the vicinity nearly every time Illinois shot the ball.
Colton Iverson added six points and six rebounds for Minnesota, which still isn't shooting well or establishing a rhythm in the half court but matched the Big Ten's best defensive team at that end of the court.
The last time the Gophers beat Illinois was on Feb. 3, 1999, a victory later vacated by the NCAA following the academic fraud scandal that rocked the program a month later. The Illini's mastery of Minnesota was their longest in school history against any opponent.
The Barn was ready for the end of the streak, with the students decked out in maroon and gold, jumping rhythmically in anticipation of the opening tip, and wearing all kinds of crazy outfits. One held up a sign, "Go the way of Blago," trying to taunt the visitors on the day their governor was impeached.
The Illini scored 16 points in the first half, their lowest total in any half this season. It was so loud that after Westbrook wiggled through the Illinois defense to make a difficult reverse layup and give the Gophers a six-point lead Calvin Brock couldn't hear his teammates telling him the clock was about to run out. Mike Tisdale had to rush a 3-pointer, Illinois' 21st miss from the field in the first half.
The Illini are allowing the fewest points in the Big Ten, though, and they stayed well within range because they hounded the Minnesota ballhandlers and wouldn't let them pass inside to Sampson or Iverson. The Gophers couldn't figure out their spacing and made only seven field goals themselves -- five around the basket and two from behind the arc.
Sampson, whose father comprised half of the Twin Towers duo on the Houston Rockets in the 1980s, wasn't the only player with a famous father in this game. Illini reserve guard Jeff Jordan is the son of former Chicago Bulls great Michael Jordan.