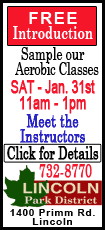 Toolson went 7-of-11 from the 3-point line and was 20-of-21 from the free-throw line in building his huge point total. The senior guard averages 22.4 points per game for the Wolverines (10-8).

Toolson, on Thursday, also dominated on the backboards, grabbing 12 rebounds.

It was a fairly even battle between the two teams, with the lead changing 11 times. The Cougars held a 36-34 halftime lead.

Chicago State senior guard David Holston led the Cougars with 41 points. Over the season, Holston averages 25.8 points for Chicago State (11-11). Also scoring in the high double figures for the Cougars was John Cantrell, who poured in 40 points.
Copyright 2009 The Associated Press. All rights reserved. This material may not be published, broadcast, rewritten or redistributed.