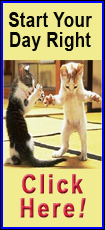 "Everybody knows about what's going on in this economy, and things look pretty grim," team co-owner Bobby Rahal said Thursday. "But we do have some sponsorship on board and what we're still looking for is a primary sponsor.
"That obviously isn't going to be easy to find in this environment. But we're not about to give up. We're going to keep searching for sponsorship to run the 2009 season and to run the Indianapolis 500."
The IndyCar team was sponsored last year by an American ethanol company, but the company, which also provided fuel for the series, pulled out after the 2008 season. The series recently announced an agreement with Brazilian-based Ethanol company APEX-Brasil.
Rahal said the team, which won the Indianapolis 500 in 2004 with Buddy Rice, could continue its sponsor search to the last minute, if necessary. The IndyCar opener is April 5.
"If we sign a veteran driver, like Ryan Hunter-Reay, who drove for us last year and who we think the world of, we could probably put something together as late as the week before the first race. If we go with a young, untested driver, we would probably need to get him to one of the preseason tests, which would mean we'd need something put together sooner.
"In any case, we feel strongly we can have something in place for Indy. There's a lot of interest in that race because it's the crown jewel of our sport."
IRL spokesman John Griffin said a Rahal Letterman withdrawal from the series would be "a sad day for motorsports."
"Bobby's racing heritage, combined with the cachet and love for the Indy 500 David brought to the sport, has made RLR a formidable enterprise," he added. "Both Bobby and David have played great roles in the sport."
Last season the team ran one car for Hunter-Reay and won the race last July at Watkins Glen, RLR's first victory since 2004.
Even without additional sponsorship, the team will not close its doors.
Rahal said RLR, co-owned by TV personality David Letterman, remains committed to programs in the Firestone Indy Lights Series as a partner with Andersen Racing, its American Le Mans Series program and a new partnership with Formula BMW Americas.