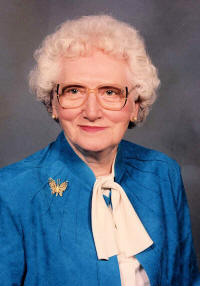 Mildred Zelle Haynes

Send a link to a friend
[July 27, 2009] MOUNT PULASKI -- Mildred Aderman Zelle Haynes, 94, of Mount Pulaski, died Sunday, July 26, 2009, at 2:10 a.m. at Memorial Medical Center in Springfield.
Visitation will be 5-7 p.m. Tuesday at Fricke-Calvert-Schrader Funeral Home in Mount Pulaski. Her funeral will be at 10:30 a.m. Wednesday at the funeral home, with the Rev. Kevin Treptow officiating.
Burial will be in Mount Pulaski Cemetery.
She was employed for over 20 years at Franklin Life Insurance Co., where she was department head supervisor of the steno pool.
She was born May 30, 1915, in Lincoln to Theodore R. and Cleva Brashear Aderman. She married John B. Zelle on Nov. 9, 1948, and he preceded her in death on Jan. 18, 1979. She married Harold V. Haynes on April 7, 1984, and he preceded her in death on June 30, 1985.
She is survived by one son, Donald L. (and Barbara) Zelle of St. Louis, Mo.; one sister, Betty (and Carl) Kopatz of Mount Pulaski; two grandchildren, Theodora Zelle of Brooklyn, N.Y., and Nikki (and Stephen) Lathroum of Brooklyn, N.Y.; two stepgrandchildren; and a lifelong friend, Margaret Lanterman of Elkhart.
She was a member of the United Methodist Church of Mount Pulaski and Elks Lodge 914.
She enjoyed traveling, visiting her many friends, sewing and painting.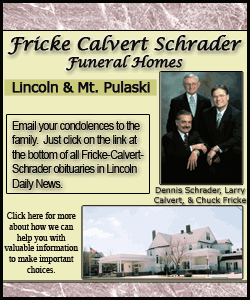 She was raised on the Judge Harris farm west of Mount Pulaski. She attended Buckles Grade School, Mount Pulaski Township High School and Brown's Business College in Decatur.
Memorials may be made to the United Methodist Church in Mount Pulaski.
Click here to send a note of condolence to the family of Mildred Zelle Haynes.