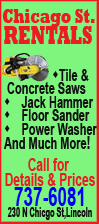 Montoya led 116 laps and had a 5-second lead when he headed to pit road for a routine stop with 35 laps remaining. NASCAR flagged him for speeding on his way in, and the penalty knocked him out of contention.
"I swear on my children and my wife that I was not speeding!" he shouted over his radio. "There is no way! Thank you NASCAR for screwing my day."
Crew chief Brian Pattie begged his driver to calm down and focus on salvaging a solid points day, to no avail.
"Don't tell me to relax, dude!" Montoya yelled. "We had this in the bag."
Indeed he did, but the 2000 winner of the Indianapolis 500 was relegated to an 11th-place finish.
It opened up the race for anyone else to claim. Mark Martin restarted as the leader with 24 laps to go and Hendrick Motorsports teammate Jimmie Johnson lined up on his outside. Johnson sailed to the front and pulled away, only to have to hold off Martin over a nerve-racking final five laps.
Johnson, winner of three of the last four races at The Brickyard, became the first driver to win in consecutive years in 16 NASCAR races at Indy. It was the third win this season for the three-time defending NASCAR champion.
Martin, who at 50 became the oldest polesitter in Indy's 100 years, finished second and moved up two spots in the standings to ninth.
"I would have liked to win it," Martin said. "Just got beat by Superman."