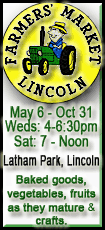 Denard Span homered and drove in a season-high four runs, and even light-hitting Nick Punto added a season-best three RBIs as the Twins ended a four-game losing streak. Minnesota salvaged the final day of a disappointing 10-game road trip with 12 hits and a sterling effort from Swarzak (3-3), a most unlikely streak-stopper.
The right-hander allowed just four hits and three walks in his eighth career start, throwing 121 pitches against one of the majors' most productive offenses.
Kendry Morales' fourth-inning homer was the first hit for Los Angeles, which scored 62 runs during its streak before sputtering on a sweltering day in Orange County.
Morneau hit a two-run homer in the first inning and a solo shot in the seventh as the Twins battered Los Angeles starter Ervin Santana (3-6) for six runs. A 16 game-winning All-Star last year, Santana couldn't get through the fourth inning in the latest discouraging start of his injury-plagued season.
The Angels lost for just the second time in 14 games despite the continued injury absence of sluggers Vladimir Guerrero, Torii Hunter and Juan Rivera. The win streak was the longest since August 2004 for the Angels, whose AL West lead over Texas dropped back to 3 1/2 games.
Swarzak is filling a rotation spot while Kevin Slowey recovers from a wrist injury, but the right-hander looks increasingly comfortable in the big leagues.
He mostly baffled the Angels in just his second victory in seven starts, although the Twins' lineup removed most of the pressure early on. After issuing two first-inning walks, Swarzak retired nine straight until Morales' 18th homer.
Manager Ron Gardenhire even tried to allow Swarzak to escape his biggest jam in the seventh, but Matt Guerrier relieved after Swarzak walked Chone Figgins to load the bases. Guerrier got Maicer Izturis on a liner to center.