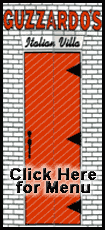 "It was magical for a while," he said. "It was a special moment in my life that I'll cherish and take with me."
There was no miracle make-up at the Senior British Open on Sunday following the 59-year-old golfer's heartbreaking runner-up finish in the British Open at Turnberry last week.
But there was a compensation of sorts, as Watson finally overcame the putting yips that had troubled him the last two days.
A closing 3-under 67 left Watson with a share of eighth place, ending his sequence of winning this title every second year. He took it in 2003, '05 and '07.
Loren Roberts won his second Senior British Open title, beating Mark McNulty on the third hole of a sudden death playoff. Roberts won in 2006 at Turnberry.
"I had seven three-putts the last two days, two of them today," Watson said. "But I got the putter sorted out, so I'm very happy and a lot (bigger) fan of mine today than I was yesterday."
Watson birdied the first hole and bogeyed three of the next six to end any possibility of a charge to the title. He then birdied six of the final 12 holes, including the last.
"You always want to finish with a birdie on 18. You always want to finish the tournament on an up," Watson said. "The problem was my putter let me down. I made some mistakes early today, but that was the only bad stretch of golf I played in four days here.
"Everything else was putter-related, but I figured it out. Breaking my wrist off the ball was my malady, and today I tried to keep firm off the ball."
Watson has made his peace with himself over his bogey at Turnberry on the 72nd hole, when a par would have secured him the title. He then lost by six strokes to Stewart Cink in a playoff.