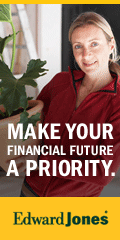 Analysts said the deal announced Thursday was a necessity for Barclays, but the market still seemed worried about the bank's long-term prospects.
"We regard the BGI disposal as a long-signaled necessity, in order to boost Barclays' core tier 1 ratios to within spitting distance of its peers," said Sandy Chen, banking analyst at Panmure Gordon & Co.
"But our longer-term concerns about earnings sustainability and balance sheet risks remain."
Barclays shares were down 1.8 percent at 299 pence on the London Stock Exchange.
Barclays Global Investors is the world's largest asset manager with more than 3,000 institutional clients and approximately $1.5 trillion of assets under management as of Dec. 31.
New York-based BlackRock, which will pay $6.6 billion in cash plus 37.8 million shares currently worth about $6.9 billion, said the takeover will create a firm with combined assets under management of more than $2.7 trillion.
Barclays will retain a 19.9 percent stake in the new BlackRock Global Investors, representing a 4.9 percent voting interest.
Blake Grossman, CEO of Barclays Global Investors, will serve as a vice chairman of the combined firm, head of scientific investing, and a member of the Office of the Chairman. Barclays Chief Executive John Varley and President Bob Diamond will join BlackRock's board.