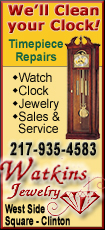 "This is a devastating loss for our family and we greatly appreciate the compassion pouring in from all over the world," Keith Carradine said.
They also released a statement by Dr. Michael Baden of New York that indicated a second autopsy determined Carradine didn't kill himself.
"However, to reach a final determination as to the cause and the manner of death we must wait for further information from Thailand as to the scene findings and the completion of the crime laboratory and toxicology studies that are still being performed," Baden's statement said.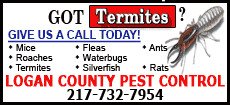 Reached by phone after the morning briefing, Baden said he expects to receive more information from Thai authorities in a week or two and stressed that the information at hand was incomplete. Baden didn't elaborate on how suicide was ruled out
"The autopsy is only part of the analysis," he said.
In the meantime, Robert Carradine asked the public and press for patience and time to allow the family to grieve.
"Until we have all of the pending results of the investigation we respectfully ask ... that we be allowed to lay our beloved brother, husband, father, grandfather and great-grandfather to rest in peace and with dignity," Robert Carradine said.
Rampant speculation about the actor's death has swirled since a chambermaid at the luxury Swissotel Nai Lert Park Hotel in Bangkok discovered his body hanging in the closet of his room June 4. A Thai newspaper published a graphic photo of the death scene that police have said appears to be a leaked forensics image.
Thai police initially said they suspected Carradine's death was a suicide, but later conceded it could have been accidental. Their description -- that the actor's body was found nude, with ropes around his neck, wrist and genitals -- fueled speculation that he was killed while engaging in a dangerous sex practice called auto-erotic asphyxiation.
Thai authorities said on June 5 that it would take about three weeks for the results of their autopsy to be released.
Medical examiners in the United States and Canada generally classify auto-erotic asphyxiation deaths as accidental.