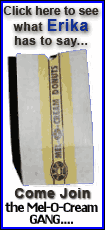 After the killing, she accused Diya "Patrick" Lumumba, a Congolese man who owns a pub in Perugia, of being the culprit. She was called to testify both in her own defense and in a civil case brought by Lumumba.
"The declarations were taken against my will, so everything that I said was said in confusion and under pressure," Knox said under questioning by Lumumba's lawyer.
"They called me a stupid liar; said I was trying to protect someone. I was not trying to protect anyone," she said. "I didn't know what to respond. They said I left Raffaele's home, which I denied, but they continued to call me `stupid liar.'"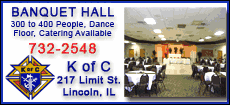 Police had repeatedly denied any misconduct during the night of the interrogation, or at any other point. Knox has claimed in the past that she was beaten.
She spoke both in English and Italian, occasionally pausing to take a breath, her voice shaky at times.
Sollecito has said he was at his own apartment, working at his computer. He said he does not remember if Knox spent the whole night with him or just part of it.
Lumumba was jailed briefly in the case, but he is no longer a suspect and is seeking defamation damages from Knox.
Knox smiled as she walked into the court before her testimony. She was dressed in a white shirt and white trousers and had her hair pulled into a ponytail. She was called as a witness in her own defense and in a civil case brought by a man she earlier accused of the killing.
She said that everyone was "yelling at me" and "saying they'd put me in prison for trying to protect someone."
At one point, Lumumba's lawyer asked whether police had beaten her so that she would say that Kercher had been raped before dying. Knox replied, "Yes."
Knox's father, Curt Knox, said his daughter looked "confident in what she wants to say."