The District Court trying Suu Kyi told lawyers of the postponement until June 26 during a brief hearing Friday at Insein Prison, where the trial is taking place, said Nyan Win, one of Suu Kyi's attorneys.
Suu Kyi is charged with violating the terms of her house arrest when an uninvited American man swam secretly to her closely guarded lakeside home last month and stayed two days.
The hearing has drawn outrage from the international community and Suu Kyi's local supporters, who say the military government is using the bizarre incident as an excuse to keep the pro-democracy leader detained through next year's elections.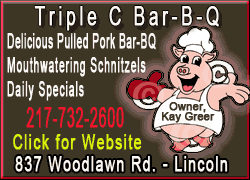 If convicted, the 63-year-old Nobel Peace laureate faces up to five years in prison. She has been detained under house arrest for more than 13 of the last 19 years.
It is widely expected that Suu Kyi will be found guilty because courts in Myanmar are known for handing out harsh sentences to political dissidents.
No new date was immediately set for closing arguments, which were originally scheduled for June 1.
Friday's postponement was expected after Suu Kyi's lawyers won an appeal earlier this week to reinstate one defense witness -- Khin Moe Moe, a lawyer and member of her National League for Democracy party.
"Daw Khin Moe Moe knows all the charges against Daw Aung San Suu Kyi are political and she would testify based on these facts," Nyan Win said. "Daw" is a term of respect.
Suu Kyi's lawyers have filed a second appeal with the High Court to bring back two other witnesses -- both senior members of her opposition party.