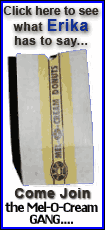 A federal judge imposed the 40-month sentence after viewing hospital security footage of William Cozzi, 52, handcuffing the man to the chair in an emergency room. Cozzi then shackled the man's legs to the chair and struck him with a sap, a weapon similar to a small blackjack club with a heavy center and usually covered in leather. The officer later accused the man of attacking him.
"We expect the police officers to serve and protect the public and not to do the kinds of things you admit you did," U.S. District Judge Blanche M. Manning said in sentencing the 15-year Chicago Police veteran to half the time sought by prosecutors.
Rank and file officers have complained about Superintendent Jody Weis referring the case to the FBI for investigation after Cozzi already had pleaded guilty to a misdemeanor battery charge in Cook County Circuit Court and served an 18-month probation term.
Some officers said Cozzi was treated unfairly by Weis, a former FBI official brought in to head the Chicago department after a series of scandals involving officer misconduct.
"This is a message to all those officers in blue out there that after 15 years on the job you'll get thrown under the bus," defense attorney Terence P. Gillespie said after the sentencing.
Fraternal Order of Police President Mark Donahue has said he has not seen an incident that damaged officer morale more than Cozzi's case.
U.S. Attorney Patrick J. Fitzgerald said Cozzi did not make an error resulting from a snap decision when he felt his life was on the line.
"If they're handcuffed and shackled, it can't be tolerated that someone would beat them with a weapon like that and make a false report about it," Fitzgerald said.
The July 2005 incident took place after a man was brought to Norwegian American Hospital in Chicago with stab wounds apparently inflicted by a female companion. Cozzi was sent to the hospital to investigate.