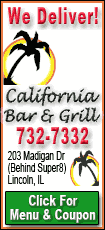 In the cloistered universe of the Vatican, Pope John Paul II had a woman friend with whom he shared spiritual thoughts in a series of letters that spanned the decades. Now she is defending her recent book of correspondence with the pope against criticism from church officials that she "exaggerated" her friendship with the late pontiff and could delay his beatification.
Wanda Poltawska, 87, said her book -- a collection of her religious meditations and John Paul's letters of spiritual guidance -- was harmless to his saint-making process and she dismissed those who sought to minimize her friendship with the Polish-born John Paul.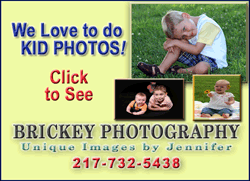 "Things that are sacred and great are not to be shown to the people," Poltawska said in an interview from her home in Krakow, in southern Poland, where the Rev. Karol Wojtyla was a frequent family guest before being elected pope in 1978.
"What is wrong in a priest's friendship with a woman? Isn't a priest a human being?" she asked.
No one has publicly suggested Poltawska and John Paul had a romantic relationship, and the book makes no such claim. The two, who campaigned together against abortion in Poland under communism, referred to one another as brother and sister, and she often visited the pope with her husband, a philosopher, and four daughters in tow.
But responding to any possible speculation, Poltawska told The Associated Press: "We worked together on the same thing. We got to know each other in work, not in anything else."
John Paul's longtime private secretary, Cardinal Stanislaw Dziwisz, has criticized Poltawska for publishing the book, saying she claimed to have had a special relationship with the late pontiff that never existed.
In a recent interview with Italian daily La Stampa, Dziwisz said John Paul had many dear old friends from Poland, and made them all feel like they had a preferential friendship.
"That was his secret: to make all those who were dear to him feel like they had a special relationship with him," Dziwisz said. "The difference is that Ms. Poltawska exaggerates in her attitude, and the expressions and display of her behavior are inappropriate and out of place."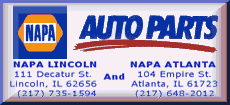 Poltawska, a survivor of a German Nazi death camp, was at John Paul's bedside in the Vatican's Apostolic Palace when he died April 2, 2005. She was at his side when he was hospitalized in the months before his death, and visited him at Rome's Gemelli hospital when he was shot in a 1981 assassination attempt.
And her photos attest to a friendship that began in the 1950s when she sought out a priest to give her spiritual guidance to overcome the trauma she suffered during almost four years at the German Nazi concentration camp of Ravensbrueck, where she witnessed the killings of babies and children. Wojtyla became that priest.
While occupying Poland during World War II, the Germans arrested the then-19-year-old Poltawska for her activities in the Polish resistance. She was imprisoned, tortured under questioning and then sent to Ravensbrueck, where she was submitted to the Nazi's medical experiments with germs injected into her leg.
Poltawska published "The Beskidy Mountains Recollections" in February. It includes her meditations on biblical quotations suggested by the pope in letters he addressed to "Dusia" -- the nickname she goes by -- and signed Br, short for brat, or brother in Polish.
The 570-page book recalls annual family vacations with Wojtyla before he became pope in the Beskidy Mountains, trips that were filled with praying and religious discussions. It includes pictures of her family with the pope at the Vatican and vacationing in Castel Gandolfo, the papal holiday residence outside Rome.
It includes her diary entries from trips she took after he was elected pope to the places where they had vacationed, where she reminisces with great longing about their times together. She writes detailed descriptions of the places for the pope, who, ensconced in the Vatican, would write to her of how much he missed the mountains and rivers.