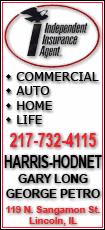 Pakistan has been rocked by a wave of suicide bombings and other attacks in recent weeks blamed on militants taking revenge for a military operation against the Taliban in the northwest Swat Valley region.
In the country's east, an assailant went into the offices of the well-known Jamia Naeemia seminary in the heart of Lahore shortly after the end of traditional Friday prayers and detonated a bomb, police official Sohail Sukhera said. Two people died and six were wounded.
The seminary's founder, Sarfraz Naeemi, was the apparent target and died on his way to a hospital, said his son, Waqar.
The building housing the seminary offices collapsed.
"I was still in the mosque when I heard a big bang. We rushed toward the office and there was a smell of explosives in the air. There was blood and several people were crying in pain," Waqar said.
Geo TV showed Naeemi's body lying on a stretcher, his beard and hair covered in dust and blood stains around his nostrils.
Naeemi had recently condemned a string of attacks blamed on militants and backed the ongoing military operation against the Taliban in Swat. His brother Mohammad Tajwar said the cleric had recently received death threats.
Punjab provincial police chief Tariq Saleem Dogar denounced the seminary attack as un-Islamic.
"It could not be an act of a Muslim to carry out an attack in a mosque," he told reporters.
The second attack occurred around the same time in Noshehra city in the volatile northwest near Swat and the lawless tribal belt along Afghanistan where al-Qaida and the Taliban have strongholds.
Attackers rammed a pickup truck loaded with explosives into the wall of a mosque in an area of the city used to house military officials, police official Aziz Khan said.
At least three people were killed and more than 100 wounded, with others possibly trapped in the rubble, Khan said.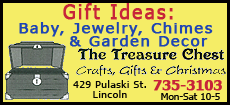 "We fear that there could be more deaths. We are waiting for the equipment to remove the debris," he said.
Violence has risen sharply across Pakistan after the Taliban vowed a campaign of bombings in retaliation for the Swat offensive. The military has also stepped up attacks on suspected militant strongholds in the northwest.
Washington strongly backs the Swat operation, which is widely viewed as a test of Pakistan's resolve to confront militancy after years of deals and policies that have been criticized as being too soft on Islamist extremists who have become entrenched in the northwest.