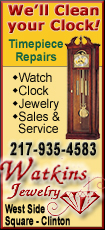 Fisher hit two key 3-pointers -- one with 4.6 seconds left in regulation, the other with 31.3 seconds to go in overtime -- as the Los Angeles Lakers moved within one win of their 15th championship by beating the Orlando Magic 99-91 on Thursday night to open a 3-1 series lead.
The 34-year-old Fisher, in his second stint with the Lakers after stops in Golden State and Utah, was best known for his turnaround fling with 0.4 seconds left in the 2004 playoffs against San Antonio. He's got two more shots that rank right with it.
"Maybe 100, 101, something like that," the 13-year-veteran joked. "No, I mean, obviously, it's at the top. You know, even greater than 0.4 because I feel like we're as close as possible to what our end goal is."
The Lakers can wrap up their first title since 2002 on Sunday in Game 5. If necessary, Games 6 and 7 would be back in Los Angeles at Staples Center.
The only way the Lakers, who overcame a 12-point halftime deficit in Game 4 and improved to 7-0 after a playoff loss, can be denied a crown is if they lose three straight.
That hasn't happened all season.
The Magic, commandos of the comeback in the postseason, need a rally for the ages. No team has ever come back from a 3-1 deficit to win the finals.
"There's no reason for us to hold our heads down," Orlando center Dwight Howard said. "We will believe until there's no more games to be played."
Howard was magnificent everywhere but at the free-throw line. He scored 16 points with 21 rebounds and a finals-record nine blocks. But he made just 6 of 14 foul shots, and it was his two crucial misses with 11.1 seconds to go in regulation that doomed the Magic.
Orlando missed 15 free throws.
"I just missed them," Howard said. "I've been working on my free throws. They just weren't falling tonight."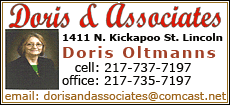 After Howard's late misses, Fisher pulled up and without hesitating dropped a 3-pointer over Orlando's Jameer Nelson with 4.6 seconds left to tie it at 87 -- and silenced the home crowd.
"I just sensed that was the dagger," Fisher said. "That was the one that would put us in a position to close out the game -- even though the game wasn't over."
Before the first of his two big 3s, Fisher had missed his first five.
"He's been there before," said Kobe Bryant, who had 32 points, eight assists and seven rebounds. "He has been there and done that. That's Derek. He just has supreme confidence and I think those shots at the end of the game are actually easier for him than the other ones."
At the end of regulation, Orlando had one final try. The Magic inbounded the ball to Mickael Pietrus, but his long and contested jumper was off.
Bryant scored two quick baskets in the overtime, and Howard tied it when he split two free throws with 1:27 remaining.