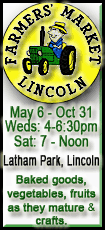 The five-time Pro Bowl quarterback was due to make $9.2 million this season and $10 million next season. The team announced the agreement on Thursday night but terms weren't immediately known. The Eagles said McNabb and head coach Andy Reid would be available on Friday morning at the team's training facility.
McNabb, who is entering his 11th season with the Eagles, had been seeking a contract extension. Instead, he'll get a raise.
"The Philadelphia Eagles organization and the entire city of Philadelphia are fortunate to have a quarterback the caliber of Donovan McNabb," Reid said in a statement. "He has proven himself to be a talented player on the field, a caring member of the Philadelphia community, and a winner."
McNabb's future in Philadelphia seemed bleak after a terrible slump midway through last season resulted in his first career benching. He was yanked at halftime of a 10-7 game at Baltimore on Nov. 23, and the Eagles eventually lost to the Ravens 36-7.
But McNabb returned for the next game and was outstanding down the stretch, leading the Eagles to the NFC championship game against Arizona after two road victories in the playoffs. It was Philadelphia's fifth appearance in the conference title game under McNabb. The Eagles are 1-4 in those games and lost to New England in their only trip to the Super Bowl in 2005.
In 2002, McNabb signed a $115 million, 12-year contract extension through the 2013 season. But the last three years of that contract were voided when he reached incentive clauses.