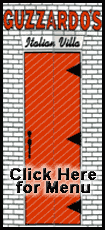 John Daly?
Well, he left himself plenty of work if he wants to make the cut at the St. Jude Classic in his first tournament back from his six-month PGA Tour suspension.
Gay shot a 6-under 64 for a one-stroke lead Thursday on a TPC Southwind course softened a bit by a thunderstorm overnight and some spotty showers early in the round. Jimmy Walker shot a 65, and Jose Maria Olazabal and Rich Beem were tied in a group at 66.
It's a nice change for Gay, who has fought with his game and through a couple injuries since winning at Hilton Head earlier this year. A win here would clinch a spot next week in the U.S. Open at Bethpage Black for someone who was three strokes off qualifying Monday.
"Obviously, 6 under is great almost anytime you start at 6 under, so I'm pleased. Been a little bit of a struggle lately. My ball striking hasn't been there really since I won. I've had some minor injuries. I haven't played that much. Just looking to get something going," Gay said.
Just getting on a golf course was good for Mickelson in his first event since announcing his wife, Amy, has breast cancer. He was tied with 16 others at 2 under following a round in which he sliced a 4-wood off the tee into the pond at No. 18 as part of a double bogey.
"It wasn't a great round, but it was a good start," Mickelson said. "It was fun to play a little bit."
He appeared fatigued with a tee time Thursday that had him in the fourth group. He practiced at Bethpage on Tuesday before flying into Memphis on Wednesday for an emotional news conference before an afternoon pro-am round that was his only look at a course redesigned since his last visit here in 2001.
With an afternoon tee time Friday, Mickelson said he had plenty of time to rest for an event he's using to prime himself to compete at the U.S. Open and as a brief distraction before his wife has surgery the first week of July. He had a talk with three-time major champ Padraig Harrington before their round and kept chatting between shots.
Harrington won his first two PGA Tour events in 2005 while his father battled cancer. He missed the British Open that summer at St. Andrews when his father died.
"I know when my dad had cancer, the easiest time was on the golf course because you don't have to answer any questions," Harrington said. "You don't have to explain yourself on the golf course. You've got to remember -- we're quite proficient at dealing with that little white golf ball, not quite as good about explaining our emotions."