Scott Eyre (1-1) recorded the last out of the ninth to earn the win, throwing just two pitches. Ryan Madson worked the 10th for his fourth save in five opportunities and second in two days.
Parnell also got the loss Wednesday night, giving up Chase Utley's winning homer in the 11th inning of Philadelphia's 5-4 victory.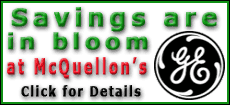 Jaime Moyer pitched six effective innings and Pedro Feliz had three hits for Philadelphia, which took two of three against second-place New York to increase its NL East lead to four games. Jimmy Rollins, Utley and Matt Stairs each drove in a run.
The Phillies went 7-3 on their 10-game trip to improve to a major league-best 23-9 on the road. They face the Boston Red Sox on Friday night in the opener of a nine-game homestand, all against AL East teams.
Carlos Beltran drove in Luis Castillo three times and Tim Redding pitched a season-high seven innings for New York, which dropped to 18-11 at its new home and will open the Subway Series Friday night against the New York Yankees.
Redding was in line for his first victory with New York before the Phillies rallied in the seventh. Feliz singled with one out and Chris Coste followed with a double to left to put runners on second and third. Stairs, hitting for Moyer, then grounded out to second, tying it at 3. Redding got Rollins to fly out to center to end the inning.
He allowed six hits and struck out six with no walks.
Castillo doubled in the first, singled in the third and doubled in the fifth. Alex Cora moved him up each time, twice with sacrifices, and Beltran took care of the rest. He had a run-scoring groundout, an RBI double and a sacrifice fly.
The sharp offensive execution came one night after the Mets stranded a season-high 16 runners, including eight from innings seven through 10.