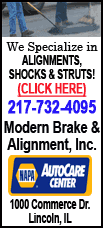 Video statements from Garrett and Todd Dickey, senior vice president for administration, were posted on the university's web site Thursday, two days after Tim Floyd resigned as basketball coach following allegations that he paid to have O.J. Mayo delivered to the Trojans.
Dickey addressed the fact that no one from USC has spoken publicly about the allegations of NCAA violations involving Mayo and Heisman Trophy-winning running back Reggie Bush.
"We have no idea how long this investigation will continue, and no one is more anxious to bring this process to a conclusion than we are, but we remain committed to getting to the truth," he said in the video.
Garrett addressed media speculation that he hasn't talked about the allegations "because we want to keep our heads down or we have something to protect."
"I, we, take these allegations very seriously. People who say that we have something to protect are partially right. What we have to protect is the integrity of the athletic department. And that means doing this right. And that is what we are doing," he said.
Dickey's office is overseeing USC's internal investigation. He said about 50 people have been interviewed in conjunction with the NCAA and Pac-10, with USC participating in every interview "except those few from which we were excluded."
"Our exclusion from these interviews mainly stemmed from demands from those making allegations against our student-athletes, insisting that no one from USC be present," he said.
Dickey said the university will not comment on what has been learned until the investigation is complete. However, he said he felt obligated to correct what he called inaccuracies that have appeared in media reports.
Dickey said USC has repeatedly asked to participate in the NCAA's interview of marketer Lloyd Lake, who allegedly gave Bush improper gifts while he played for the Trojans.
But Dickey said Lake and his attorneys have refused to allow USC to be present.
He said it was incorrect that USC has not interviewed Louis Johnson, a former associate of Mayo's who told federal and NCAA investigators that Floyd paid $1,000 in cash to Rodney Guillory, who steered Mayo to USC.
"Mr. Johnson has twice been interviewed jointly by USC, the NCAA, and the Pac-10," Dickey said. "Any suggestion that USC has not taken these allegations seriously and investigated them thoroughly is simply wrong."