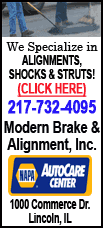 Blum singled down the right-field line off Jose Ascanio to score Hunter Pence. On Wednesday, Blum singled with the bases loaded in the ninth to lift Houston to another 2-1 victory over the Cubs.
Derrek Lee homered for the Cubs with one out in the ninth.
Ascanio (0-1) shut out the Astros in the 12th, then walked Pence with one out in the 13th. Jason Michaels struck out, with Pence stealing second on the last pitch.
Ascanio intentionally walked Lance Berkman, who's sitting on 299 career homers, before Blum delivered.
Jeff Fulchino (2-1) pitched three scoreless innings. The Astros won for the eighth time in 11 games.
The Cubs have scored three runs or fewer in eight of their last 12 games.
Houston starter Russ Ortiz pitched 5 1-3 scoreless innings, allowing three hits and striking out five to preserve a 1-0 lead.
The Houston bullpen allowed only one walk in three innings before Lee tied it with his home run off LaTroy Hawkins.
The Astros took a 1-0 lead off Ryan Dempster in the first inning. Michael Bourn opened with a double, Miguel Tejada singled and Carlos Lee hit a sacrifice fly.
Ortiz allowed only two hits through the first five innings, and the Astros finished two of those innings with double plays.
Chicago had two runners aboard in the sixth. Ortiz struck out Ryan Theriot before Houston manager Cecil Cooper brought in reliever Tim Byrdak, who struck out Kosuke Fukudome. Alberto Arias replaced Byrdak and got Lee on a grounder.