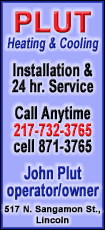 Coach Kirk Whiteman was enthused about his team's play.

"WOW, we went from playing one of our worst halves against John Wood on Wednesday to one of the best halves today," he said.
"We were up 55-41 at halftime. The first half we moved the ball and got a lot of post touches. We recognized their changing defenses and got to the right spots. What's amazing is we continued this in the second half but played better defense.
"Because our post players were so involved, it opened up things for our guards."
Darius Adams finished with 33 points, with 13-of-22 and 4-of-7 on 3s, made 3-of-4 free throws, had seven assists and no turnovers. Chris Ware had 19 points, eight rebounds and was 3-of-4 on free throws. Don Gavin had 18 points, with 8-of-10 and 2-of-2 on free throws, along with eight rebounds. Bryce Davis had 14 points, with 5-of-6 and 3-of-5 on free throws, along with six rebounds.
"I am proud of how this team responded from our loss at home on Wednesday versus John Wood," Whiteman said. "The team clinched the outright conference championship and the No. 1 seed for the regional tournament."
The Lynx will play at Rend Lake in Ina on Saturday versus the winner of Parkland-Shawnee. A win would put Lincoln in the semifinals on Sunday at 2 p.m. versus the winner of Rend Lake versus Lincoln Land.
"The championship game will be Tuesday (March 10) at 7 p.m. at Lincoln Christian College if the seeds hold true!" Whiteman said.
The Lynx finished the regular season 21-9 overall and 13-3 as the conference champs.
[Text from file received from Kirk Whiteman, Lincoln College]