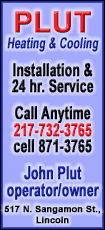 Warner's agent said he has offered a two-year deal worth $23 million, with $12 million guaranteed.
"We had a lot of talk today and we conveyed what it means for Kurt to stay in Arizona," agent Mark Bartelstein said Tuesday night.
The Cardinals reportedly offered a two-year, $20 million contract with $10 million guaranteed. Warner had sought a deal that would rank with the top five paid quarterbacks in the league: two years for some $29 million.
Bartelstein said Warner's counteroffer is "clearly below what his market value is out there and the Cardinals know that."
Warner's counteroffer came a day after he made a highly publicized trip to San Francisco for an interview and physical exam with the 49ers. Warner and his wife Brenda were flown from Phoenix by a private jet and taken to 49ers headquarters by limousine.
But with San Francisco expected to have a run-oriented attack, Warner seemed an unlikely fit. All along, he has made it clear he wants to stay in Arizona, where he has two of the NFL's top wide receivers in Larry Fitzgerald and Anquan Boldin.
Bartelstein sounded optimistic about the chances of reaching an agreement. He said the offer to Arizona was much less than what Warner could have gotten from San Francisco.
"If we were to do a deal with the 49ers it would be substantially more," Bartelstein said.
Cardinals general manager Rod Graves did not return a message left on his cell phone.
He has said repeatedly the team wants Warner back but that a deal would have to fit in with the organization's other personnel plans. Warner's value undoubtedly is affected by the fact he will be 38 before next season begins.