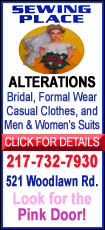 O'Neal finished with 19 points and 11 rebounds, outmuscling his first NBA team for most of the night before he lost his cool late, again drawing boos by the Orlando crowd. His technical foul with 3:38 left contributed to nine straight points for the Magic that gave Orlando a 10-point lead to put the game out of reach.
Jason Richardson had 27 points, and Steve Nash added 20 points for Phoenix after missing the last three games with a sprained right ankle.
The past and present Magic big men mixed it up most of the night.
With nearly 600 pounds of All-Stars banging on the inside, bodies were flying. On one play in the third quarter Howard backed down O'Neal, sent him to the floor and dunked over the 325-pounder while O'Neal rolled under Rafer Alston and Matt Barnes, wiping them out like bowling pins.
The back-and-forth jostling wasn't just physical. The two were trash-talking throughout, with each turning up the lip -- and the intensity -- after every dunk.
Howard came out in the third with force, scoring eight points before picking up his fourth foul with 3:36 remaining in the period. O'Neal would return the favor, dunking twice in the period to put the Suns ahead 81-78 at the end of the third.
Howard converted a 3-point play on a foul by O'Neal to tie the score at 88 midway through the fourth, putting the thunder-stick pounding home crowd into a frenzy. With the focus on the two centers, the guards used the space on the perimeter to take over.
Richardson's 3-pointer gave the Suns back the lead before Turkoglu and Lewis hit consecutive shots from beyond the arc that gave the Magic a 94-91 lead. Then things got testy.
Howard dribbled down the lane and was fouled on the shot by Nash, while O'Neal stood with his hands straight up protesting the call. O'Neal persisted there was no contact between Howard and Nash, and was called for a technical foul that spurred the Magic's late run.
The two have used the moniker Superman, with O'Neal long claiming he was Orlando's first man of steel.
The recent resurgence of O'Neal, who scored 33 in a win over the Lakers on Sunday and 45 in a victory over Toronto last week, was evident for most of the night. He turns 37 on Friday, but his play of late has resembled the slender center -- whom Howard has drawn comparisons -- drafted by Orlando in 1992.
The duo turned it into a big-man battle early.