Indiana (6-23, 1-16) was led by Verdell Jones with 15 points, while Nick Williams and Malik Story each had 11. But it wasn't enough to avoid losing an eighth straight game or match two more dubious marks in the record marks.
Indiana's five home wins was its fewest in a single season since 1969-70, and the Hoosiers tied the school record for worst home winning percentage in a season (.333), matching the mark set in 1943-44 when Indiana was 3-6.
Even after all that, and losing their top scorer, Devan Dumes, less than four minutes into the game, the Hoosiers found a way to hang around till the final seconds. Dumes left with what appeared to be a right knee injury and did not return. The school did not provide an immediate injury update.
But the Spartans (24-5, 14-3) found a way to hang on.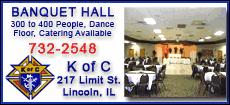 Michigan State appeared to be heading toward an easy win when it scored seven straight points to take a 56-43 lead with 9:10 to go.
Instead, the Hoosiers rallied. They scored on two straight possessions and Matt Roth hit two free throws after Michigan State coach Tom Izzo drew a technical foul during a television timeout. Malik Story followed that with a driving layup to make it 58-51.