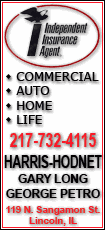 They won their fifth straight, matched the NCAA record for most wins in a decade with 286 and moved a half-game behind No. 2 North Carolina in the league standings.
Toney Douglas scored 27 points for the Seminoles (22-8, 9-6), and his 3-pointer from the right wing gave Florida State a 76-74 lead with 2:25 remaining.
That's when Henderson took over.
He countered with a 3 from the right corner with 1:39 remaining to put Duke up 77-76. After the Blue Devils forced a stop on Douglas, he knocked down two free throws to make it a three-point game with 57.3 seconds left.
Douglas had two defenders in his face as he missed a 3 with about 45 seconds remaining, and the rebound made its way to Henderson -- who hustled downcourt, sidestepped one defender and drew contact from Solomon Alabi as he hit a layup.
Henderson hit the free throw that followed to make it 82-76 and sent Duke on the way to its 16th victory at Cameron Indoor Stadium. During the past two seasons, the Blue Devils' only defeats there have come against rival North Carolina.
He also helped Duke's elder players walk off Coach K Court with a victory on Senior Night -- something that hasn't happened since 2005.
Uche Echefu matched a season high with 18 points -- 14 in the first half -- and added 11 rebounds while Alabi added 12 points and 11 boards for the Seminoles.
They were denied their first consecutive victories over ranked teams since 2003-04. The Seminoles were coming off a 76-63 victory over then-No. 12 Clemson.