At the beginning of the season, as most coaches do, coach Matt Clark listed some goals for the team to accomplish. Those goals included having a winning season, a winning record in regional play and a trip to nationals. The Preachers accomplished all of those goals and will be heading to Missouri next week to play for a national title.
The season started with an impressive win over Kentucky Christian. However, the Preachers went on a skid and had a 3-11 record after 14 games. Things really came together after that, and the Preachers went on a very impressive school-record 13-game winning streak, including several wins against SLIAC teams and regional rivals.
The Preachers were led this year by center Jon Wallace, who finished the season with averages of 20 points and eight rebounds a game. He and senior guard Matt Searby also surpassed the 1,000 career point total mark this season. The two of them also made the all-regional team, and senior point guard Kyle Wilson, who averaged six points and five assists a game, made honorable mention in the region.
As the season began winding down, the stage was set for the regional tournament. The Preachers entered as the No. 2 seed and were hosting the tournament this year. After a 76-59 win in the first round, the Preachers lost a close game to Northland Baptist Bible College by a score of 76-71, leaving their national tournament chances in question. But with 17 wins, and a top 10 national rank for the better part of the season, the Preachers got the call with an at-large bid to this year's tournament and will be playing as the No. 10 seed.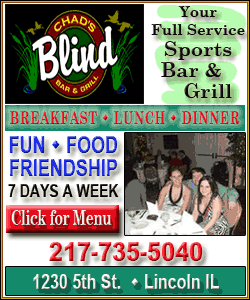 Their first game at nationals will be against Wesley College, who beat the Preachers by eight points very early on in the season.
When asked about the national tournament, Clark said: "We have nothing to lose and there's no pressure on us. I hope we can play hard and relaxed and play the Cinderella role. We need to believe that we can play with anyone at this level."

Congratulations to the Preachers on a great season, and good luck next week! The Preachers will play Tuesday at 2 p.m. in Springfield, Mo.
[By TYLER SMITH]