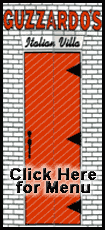 Davies, an up-and-coming major league pitcher for Kansas City, had no need of extra cash last winter. He'd just been paid $427,000 for the 2008 season.
Yet, there he was, pouring concrete, digging ditches, operating a jackhammer under the Georgia sun.
"What am I going to do, sit on the couch every day? You make yourself lazy," he said.
This year's contract guarantees the promising right-hander $1.3 million. But shortly after the season is over, he figures to rejoin the guys who sweat and toil on his dad's construction crew.
"It keeps you in shape, keeps you off the couch," Davies said. "The offseason can get really long. You can sit there and think about way too much. Instead of doing that, I just got up early in the morning and went to work."
He's no stranger to construction work. Since he was about 12 or 13, Davies has spent most of his summers working for Davies General Contracting near Atlanta.
But while he may be the son of the owner, Davies asks for nor receives any special favors.
"I pour concrete, dig ditches, lay pipe, get on the machines, pick up garbage," he said. "I do whatever they tell me to do."
Digging ditches and picking up garbage is a good way for Davies to stay in touch with his working-class roots.
"I know we make a lot of money in this game. Major League ballplayers make a lot of money," he said. "For me, it's not the money. There's a satisfaction of seeing something you built with your own hands. You had to work hard to get there, and that's the satisfaction (construction workers) get from putting plumbing in a building, watching the building from the ground up come together. It's pretty cool."
Much of the time, Hiram Davies' company constructs buildings for fast-food places like McDonald's.
"If you ask me what I'd rather do, of course I'd rather sit on the couch," Davies said. "But you can only do that for a week. I can't do it any longer. Everybody's a little different. I can't sit for three months."
If his numbers from late last season are a clue to the future, the 26-year-old Davies may soon be making too much money to risk injury by operating heavy machinery.
After deciding to be more aggressive and just "attack the plate," he went 5-0 in September, by far his best stretch since breaking into the majors with Atlanta in 2005. So far in two spring outings, using the same mind-set, the streak has continued. He's given up three hits in five innings, with three strikeouts and no runs.