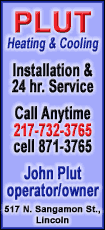 ESPN cited anonymous sources Wednesday night in saying that the Cowboys have decided to cut the receiver, ridding them of a big locker-room distraction but also absorbing a big hit on their salary cap.
The team did not immediately have a comment. A spokesman for Owens said he hadn't heard the news, and that Owens was traveling and could not immediately be reached. His agent, Drew Rosenhaus, also did not immediately return a call.
Just a few weeks ago, Cowboys owner Jerry Jones indicated that T.O. was staying when he said, "You and I both know that the one that you're asking about all the time, if I gave you the answer that you want to hear, then you would've already had it. So the fact you don't have it ought to tell you something. It really should."
Jones seemed to enjoy the publicity Owens stirred up as much as the touchdowns he scored. However, there were several in-house issues involving Owens that may have ultimately prompted Jones to decide the receiver wasn't worth the trouble he caused.
Owens will count about $9 million against the cap. His absence means one less high-profile player to open the Cowboys' new, $1.1 billion stadium, and fewer No. 81 jerseys to sell.
While Tony Romo also will be without the recipient of most his touchdown passes, he also will no longer have to make sure T.O. has enough passes his way to make him happy. Whether that was perception or reality will no longer matter either.
The Cowboys went 31-17 in Owens' three seasons, but 0-2 in the playoffs.
Jones essentially forced Owens on then-coach Bill Parcells, a relationship underscored by Parcells referring to Owens as "the player." Owens drew attention to himself during training camp by dressing up as a pro cyclist while riding a stationary bike, then had an accidental overdose early that season.
Yet when Parcells turned to unproven Romo midway through that season, Owens sparkled. They kept it up the next season, leading the Cowboys to all sorts of club records on their way to a 13-3 season and a division title. The Cowboys lost their first playoff game, days after Romo and others went on a trip to Mexico, and Owens tearfully defended Romo, saying, "That's my quarterback."
Owens got a new contract last summer, a four-year, $34 million deal that included a $12 million bonus.