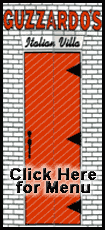 Mo Williams scored 15 against his former team and Zydrunas Ilgauskas added 14 for Cleveland, which lowered its magic for winning the Central Division to six.
Richard Jefferson scored 29 for the Bucks, currently clinging to the No. 8 spot in the Eastern Conference.
Cleveland swept the four-game season series between the teams, who could meet again in April with more more at stake.
Milwaukee was still within striking distance late in the third quarter, but Wally Szczerbiak hit a 3-pointer and James followed with one of his own as the Cavs, who seemed disinterested for much of the night, took a 14-point lead into the fourth.
The Bucks fought back and closed within 10 when James, who scored 55 in the last meeting between the clubs, dropped a step-back 3-pointer over Luc Mbah a Moute in the deep corner near Milwaukee's bench to make it 81-68 with 6:45 left. James paused to admire his make before heading down the floor.
Cleveland was back home following a grueling, four-games-in-five-nights road trip during which the Cavs went 3-1 against Houston, San Antonio, Atlanta and Miami -- all likely playoff teams. Cleveland had to rally to win the last two games, and overcame lengthy travel delays en route to South Florida.
The Cavs didn't have to work nearly as hard against the Bucks.
As he was being stretched out by a trainer on the locker room floor before tipoff, James, Williams and teammate Tarence Kinsey watched the video of James' 55-point performance against the Bucks on Feb. 20. James seemed to recall every dribble, pass and shot and was most impressed by his 24-point, third-quarter explosion.
"That's the best quarter I've ever seen," he said.
There would be no encore for James, who attempted just 11 shots and sat out the final four minutes.